Poker
May 28th. 2009, 1:41am
A couple of weeks ago, I participated in the Arthritis Walk here in Des Moines.  My mom has a team, she suffers from rheumatoid arthritis, so this is a no-brainer every year, although I start to wonder if all of the walks for various diseases actually mean anything.  Whatever, it's a good cause, and money needs to be raised to find remedies to this stuff.
So this picture showed up on the site for it, a few weeks later, and it's just……well, I want to share with you all.
Me and my boy.  I actually don't remember this moment, but I have many other moments stuffed in my head that probably outrank this one.  Procreating….it's a good thing.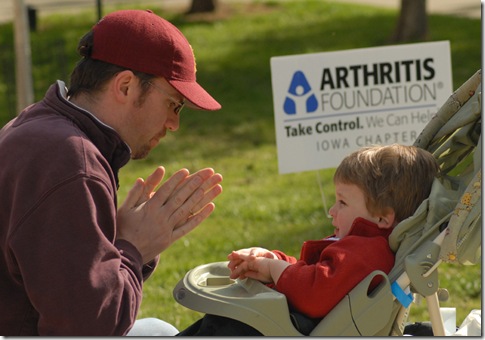 One Response to "Reproducing little ones…it's awesome…"
Leave a Reply