Poker
May 29th. 2009, 1:03am
I was ready to hang it up, call it a day as a poker player.  I withdrew a bunch a little while back because the bills had to be paid.  I did leave myself with just a little bit to play with.
Well, I dropped about half of that little bit into one tournament tonight, and did OK.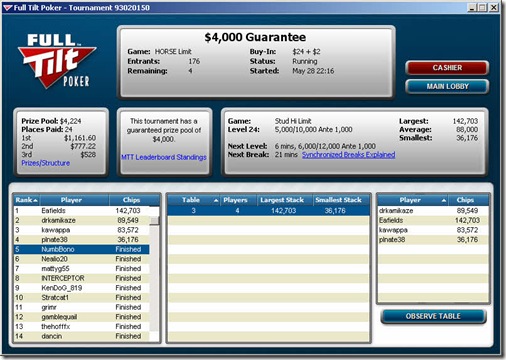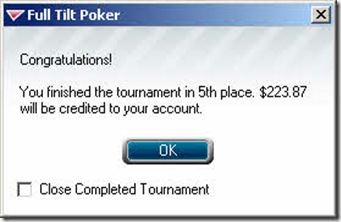 Seriously, I don't even play this tourney that much, and I'm soooooooo in the black on it.
Now that the BBT is over, I'm sure I'll be winning Mookies and Skills Games left and right……that's what I do.  My only wish is that every blogger tourney can become a Horse game.
I wanna dance…
And of course….
Muffin
Leave a Reply