Poker
May 4th. 2009, 1:13am
I didn't play the $5 HORSE tourney tonight, I instead opted to play the $4000 Guaranteed HORSE tourney.  I've jumped up to this tourney maybe 8-10 times in the past, and
I've never cashed, despite my mastery of the game of HORSE at the donkery levels (yep that's a new poker term).
Well, I'd like to say that I pulled out another win, but that's not the case.  I think I did OK though.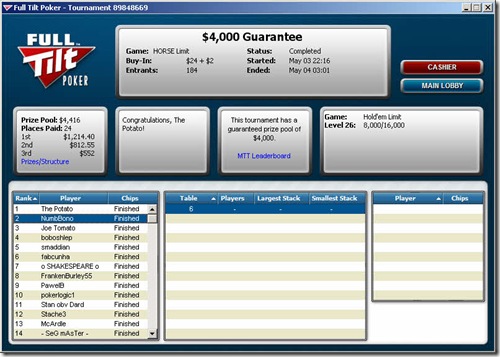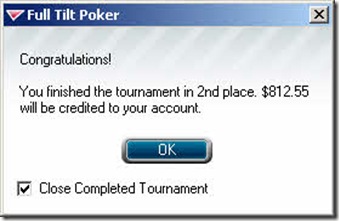 I may not be able to pull out a TOC seat, but I'm profitable, and that's what the bottom line is all about, right?
7 Responses to "Mixing it up a little bit…"
Leave a Reply