Poker
January 30th. 2009, 12:57am
More details to follow, but sprstoner is the champion of the NumbBlowMe Open II.
He fought off a slew of Canadians at the final table, but ultimately emerged victorious.
This title should rank pretty high on his list of accomplishments if you ask me.  Maybe he should splurge and get two "dates" tonight rather than one.
Always have loved his blog, and I'm glad to congratulate him as the winner of my silly little tournament.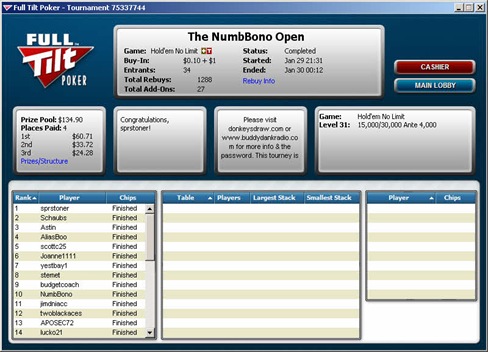 3 Responses to "Sprstoner takes down the NumbBlowMe Open"
Leave a Reply