Poker
January 17th. 2009, 12:32am
This is getting sick.  Below, you'll see the results of the last six Donkaments I've entered.  Donkament being Katitude's Friday night $1 rebuy tourney.
These aren't consecutive weeks, but the last six that I've played.
Enjoy the dominance, I know I do.
I have a question though…who wins this thing when I don't play?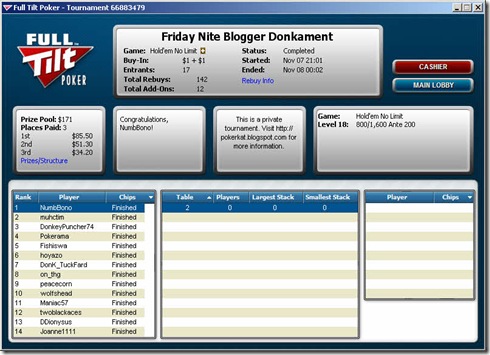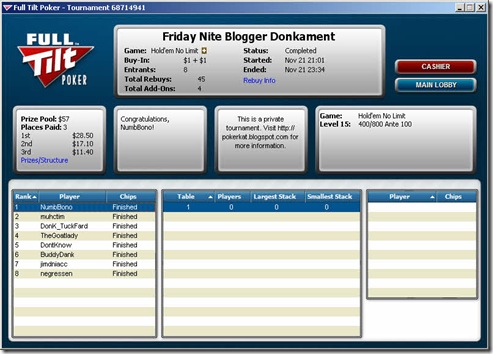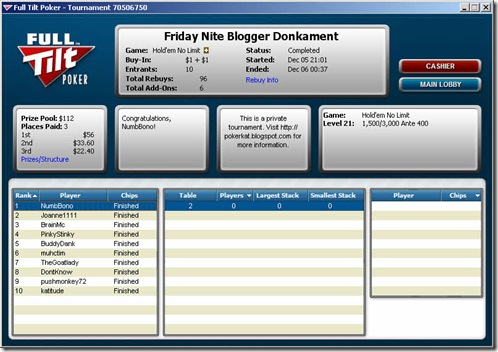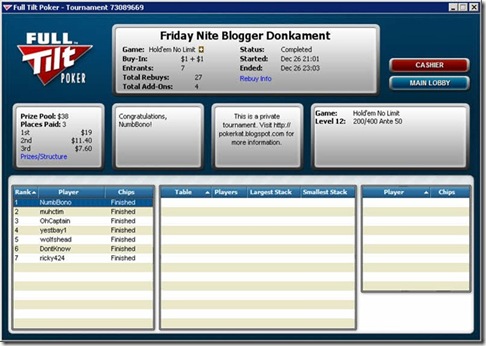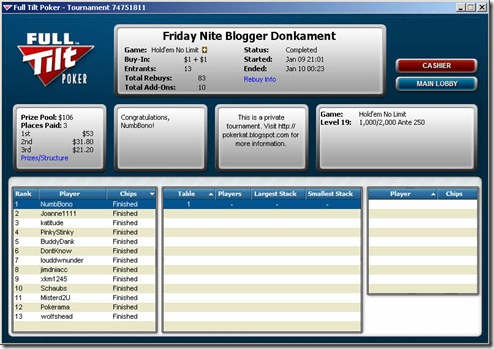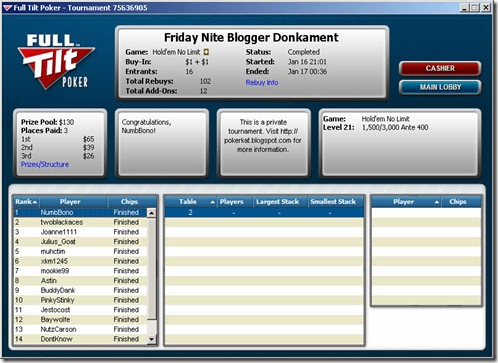 One Response to "LOL…Donkaments"
Leave a Reply