Poker
November 7th. 2008, 11:26pm
Just added another feather in my bloggerment cap.  I know, it's just a $1 rebuy bloggerment, but I'm still proud to take it down.
MATH – check
Skills Game – check
Mookie – check
Dookie – check
RiverChasers – check
and finally
Donkament – CHECK!!!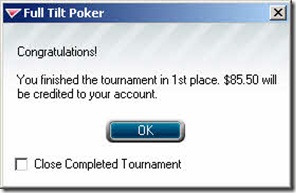 Highlight of the night…busting Waffles with The Hammer…All in preflop of course.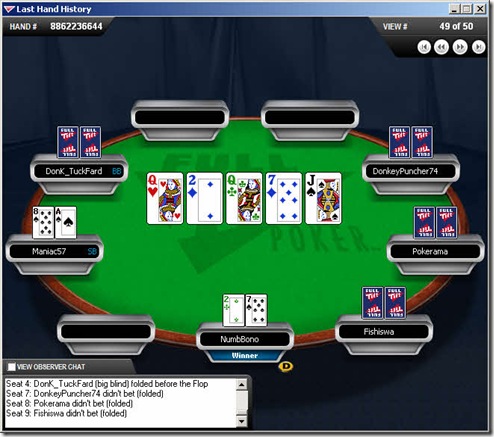 2 Responses to "Kat's Donkament – Finally a Victory"
Leave a Reply