Poker
May 9th. 2008, 12:01am
Making IronMan for the first time, I'm checking out when exactly this Iron Man Freeroll is, and I see something a bit unfamiliar in my upcoming tournament list.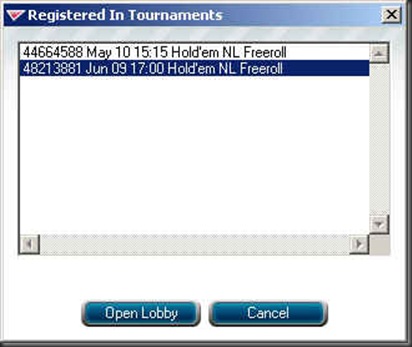 Turns out, the June 9 tourney is this…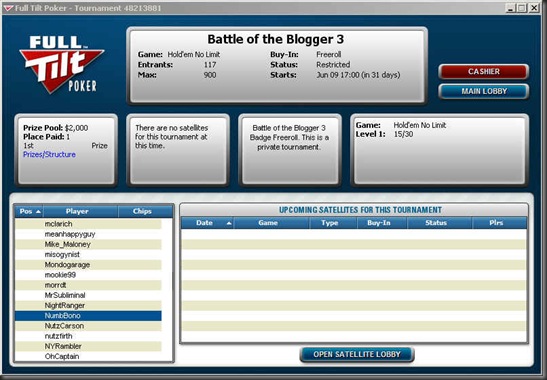 …which is the freeroll that was originally supposed to be for like the top 50 on the leaderboard, or something like that, but was changed to be open to whoever posted the FTP badge on their blog.
As the winner of the original BBT Freeroll, I have a certain attachment to this one, so I'll try and make it. But I have to wonder about the date and time of this thing. If my calculations are correct, this thing is on a Monday, at 5:00 pm EST (4:00 CST, and 2:00 PST…oh, and 3:00 MST for Peaker).
Simply put, that's a horrible time to have this. Our little freeroll is scheduled on a weekday, four hours earlier than the start of any blogger tournament that comprises the BBT-3? And not to mention, during the workday of quite a few folks?
I'm sure this will be corrected, but I thought I'd point it out in case no one noticed.
2 Responses to "Battle of the Bloggers Freeroll"
Leave a Reply